These are my friends and I, rolling in the deep of a shit ton of $$$$, as how we'd like to imagine ourselves in the future *lol*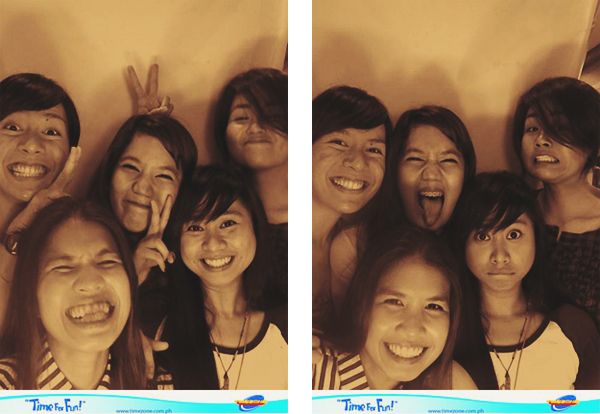 And this is us in sepia.
The holiday was the perfect time to have some well-needed catching up with my friends. I missed them so much and during the rare occasions that we get to see each other, the gossip and talking is superfluous. We manage to unearth layers upon layers or stories and gossip and jokes as the time permits, talk about how each of our lives are at the moment and where we are all headed, and promise to see each other again soon as we end the night.
I dragged them to this cheap photo booth cause I am seriously addicted to real live *lol* pictures these days!
blog comments powered by

Disqus