This is a blog post about cookie butter, GoNuts donuts, and the awesomeness that ensues when you put them together.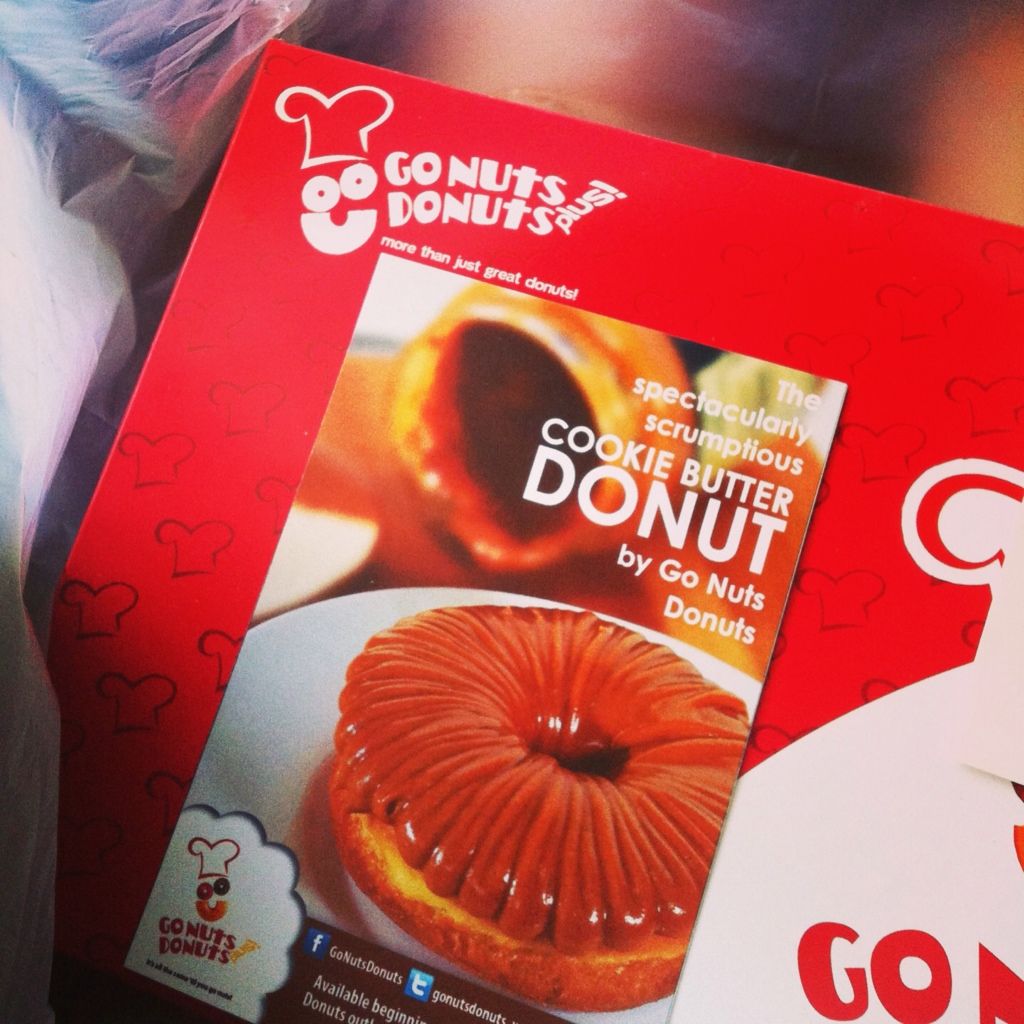 It's been more than a month since photos of this Trader Joe's Speculous Cookie Butter Spread flooded my Instagram feed, and the trend shows no signs of slowing down.
Now i haven't really had a literal taste of Christmas, but the idea sounds pretty rad, so it's no wonder shelves of exclusive retailers have fast gone dry since the public caught wind of this spectacle of a condiment.
I myself thought of getting a jar, just because the thought of peanut butter that doesn't taste like peanut butter holds so much promise and intrigue, but after finding out that online sellers have reservations on hold until June I sort of lost hope in it.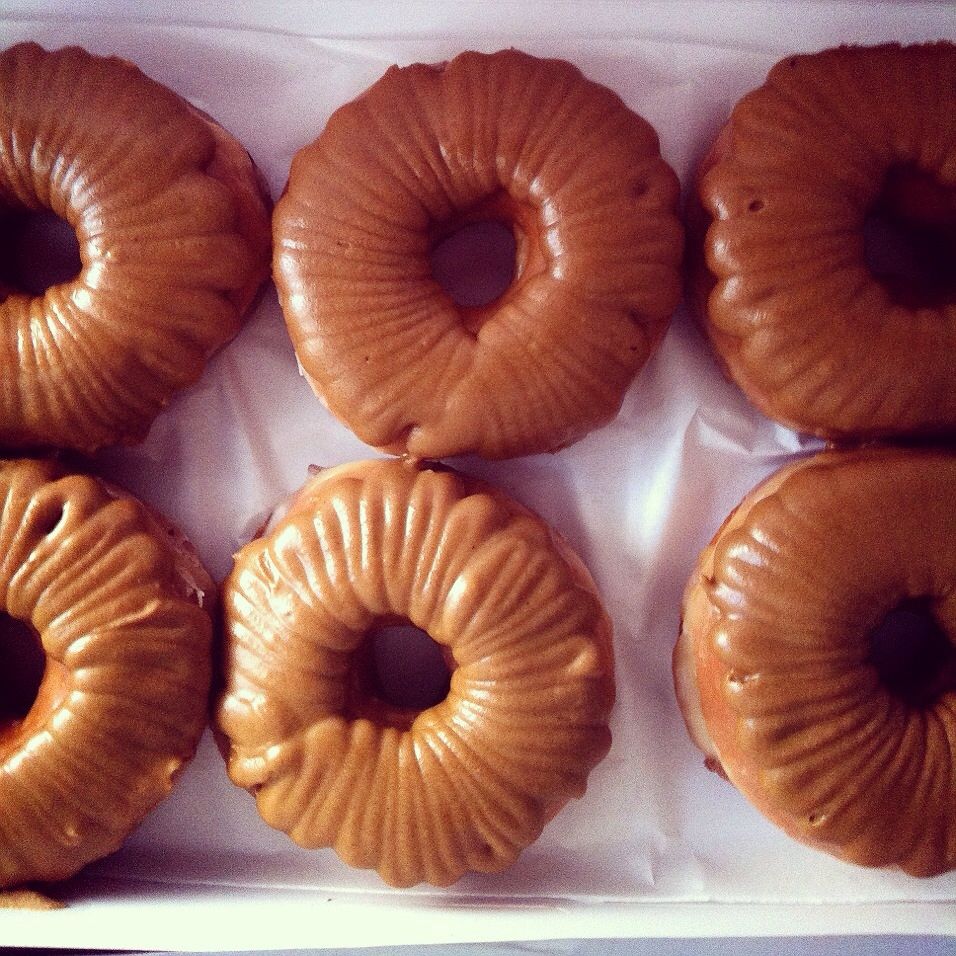 So it was just my luck to have been sent this box of gorgeous Cookie Butter Donuts by GoNuts Donuts. It was pretty much everything I wanted at the moment: GoNuts Donuts with their sugary sweet glaze, and a hefty slathering of the fabled cookie butter spread I've been wanting to try for so long.
This is how I kept the entire DR staff from devouring my cookie butter donuts.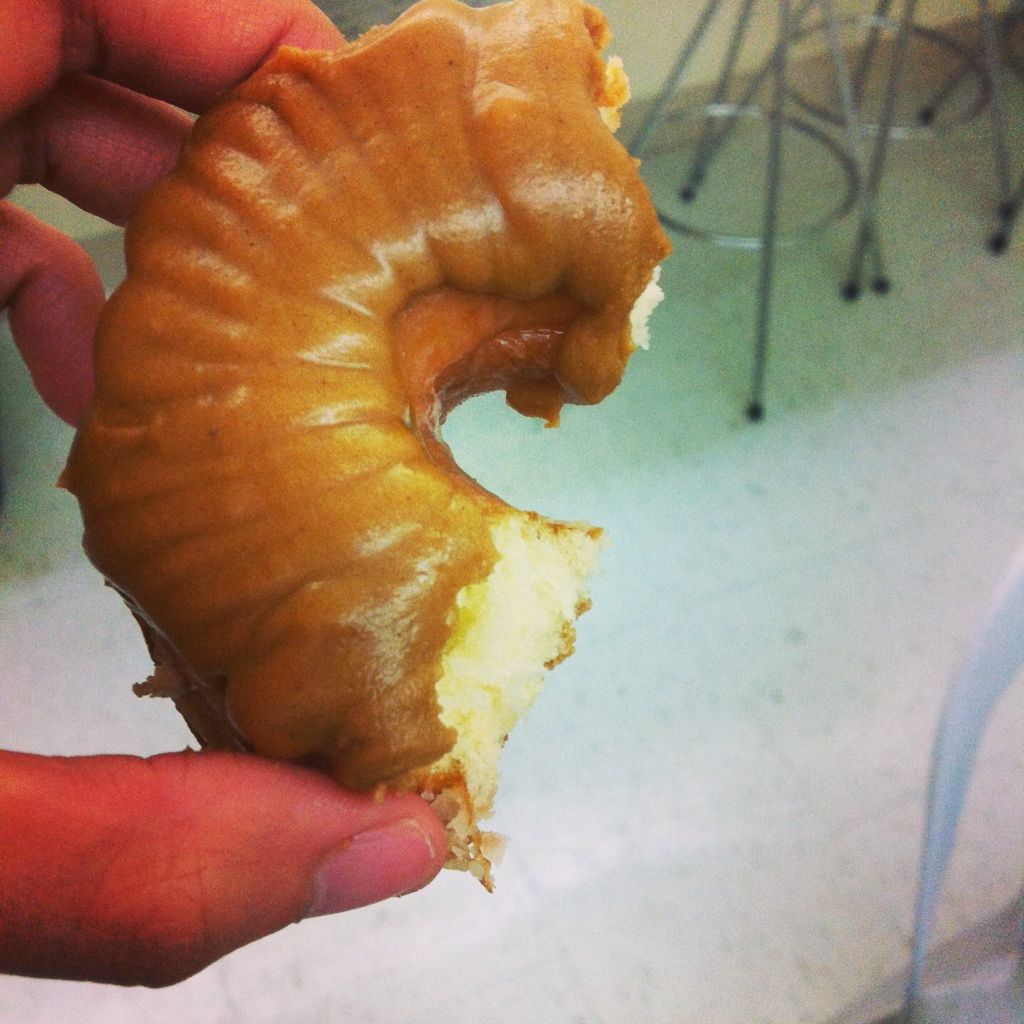 Every bite is just sheer food porn. Sugary glaze + overwhelmingly gooey cookie butter + a kick pf gingerbread-y flavor = ahdhfjdjdgdhfk. I'm afraid my words fail to give it justice. Thank you cookie butter donuts, if it weren't for you guys I wouldn't have survived that awfully busy shift. Those stolen seconds of running to the pantry to grab a bite saved my life.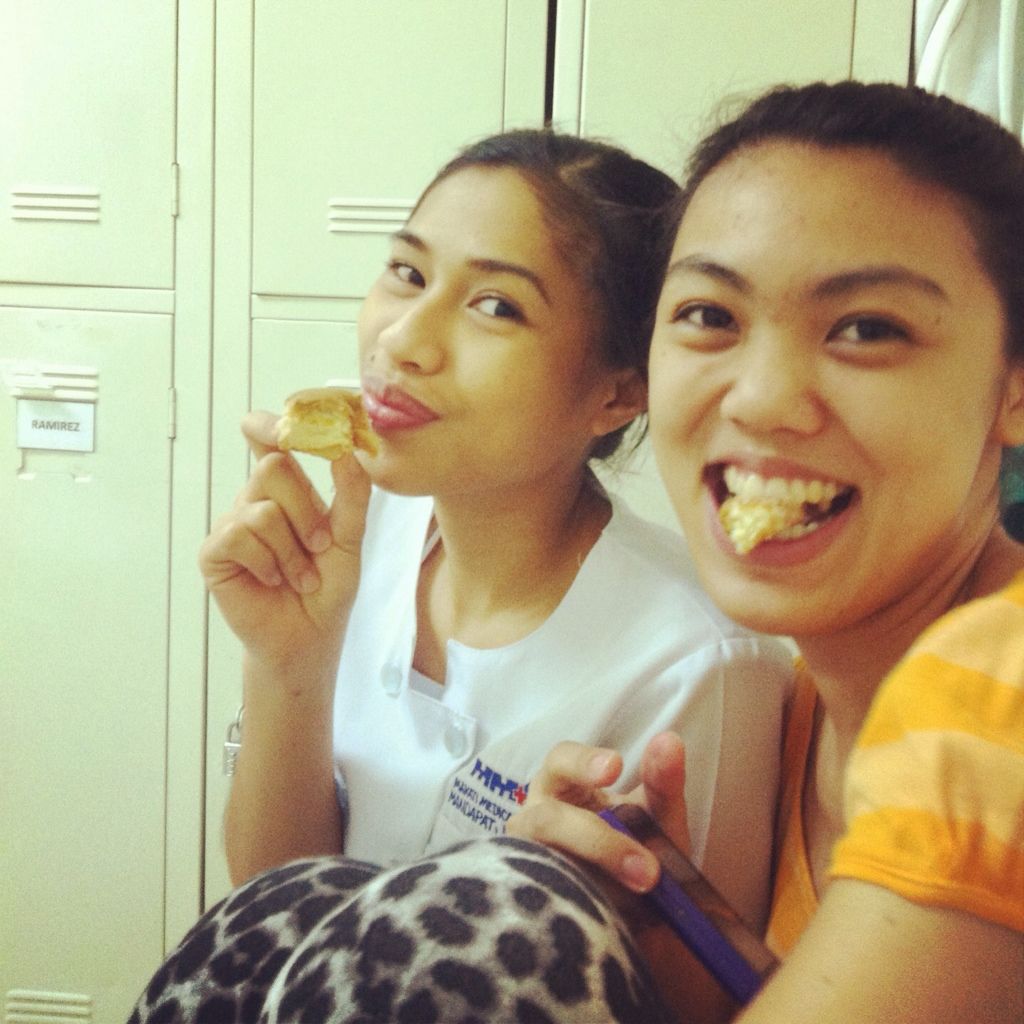 Workmates liked it too. Too bad they had to share a piece cause I practically ate it all. Couldn't help myself, they were THAT good.
Since trying these crazy good cookie butter donuts My tastebuds have been haunted by their gooey sweet wonder. I must have another piece soon.